I've been thinking about where I want to take my photography. I've been holding off on launching into starting a business because of school, but with less than a month left I'm getting antsy to get movin'! I spent pretty much all of today reading advice from photographers I admire about their adventures in starting a photography business, what they did right, what they wish they would have known etc. It's overwhelming, I have to admit.
The biggest part right now is developing a good website. I want to combine this blog, a photography blog, and my website/traditional portfolio into one big wonderful corner of the world wide web. I love how I'm Kristen, Jamie Delaine, and Jessica Shae do it. I look up to these wonderful gals tremendously as photographers+ business owners+amazing Christian women.
I'm mulling over color schemes, layouts, pages, portfolios, galleries and more in this (now aching) head of mine!
I want a clean and fresh template. Greens. Yellows. Blues. Maybe some Greys. Maybe a slightly vintage feel? But then I love clean cut and modern. Something that is "me". I made a Pinterest board to collect and organzine my ideas.
P.S. Pinterest is the most brilliant thing since peanut butter in a jar. I love it. So many ideas in one spot.
I'm going to start drawing up some layouts…. I want something simple that I can work on myself, preferably. I'll probably stick with WordPress and modify a theme. Time to buckle down on my HTML and CSS skills :}
I'm poking around wordpress themes… I've found some that I really like.
Simple and easy to customize… I really like the demo they have that you can play with.
A little bit retro, and the site is running a buy one get one sale right now! I also like their similar theme, Craft.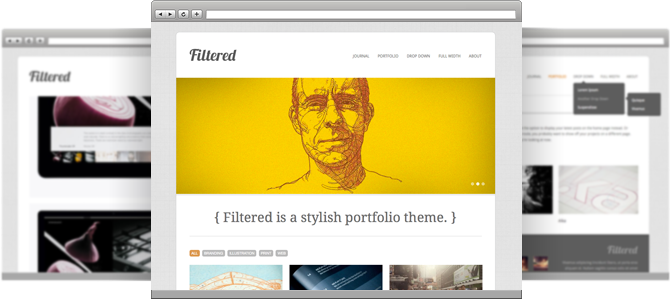 Photocrati calls itself "WordPress for Photographers" and has some tight, clean themes. Maybe a little toooo clean and neat. They are super customizable though, and I'm sure I could clutter it up a tad ;)
Livvy